Evaporating Fans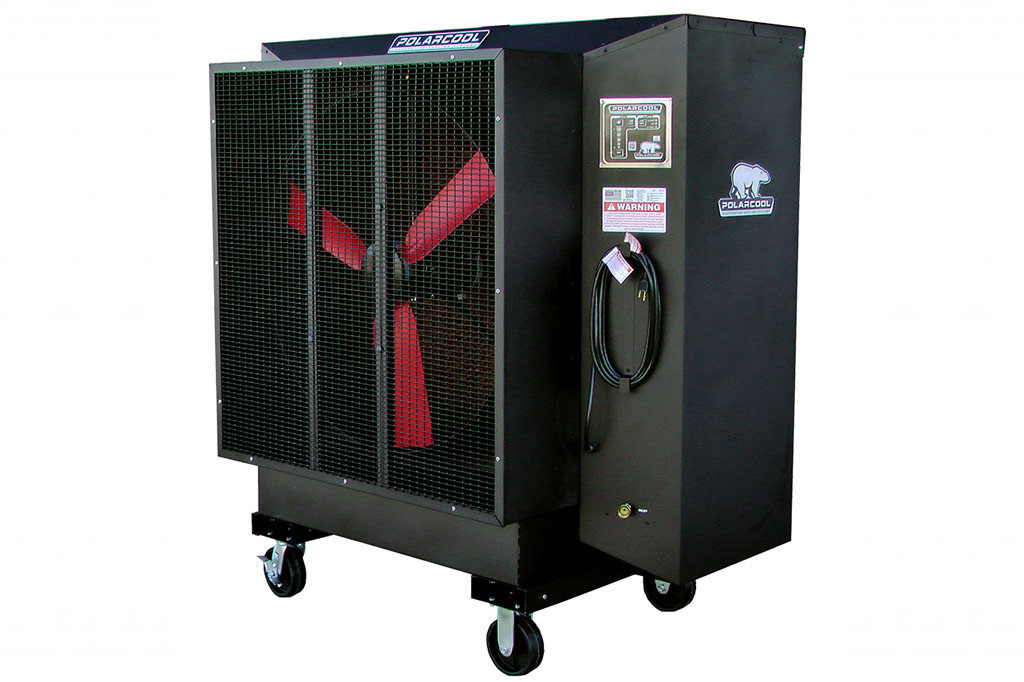 PolarCool Fans
Largest Unit – Provides outstanding air flow and cooling in all areas where evaporative cooling is most effective.
Stainless Steel Cabinet – Gives you durability and long life. Holds its shape in the sunlight and allows you to wipe it clean after many years of use.
Anti-Bacterial Coating – on the paper media (pads) keeps bacterial growth down plus gives structural strength and extends the life of the pads.
Hinged Top Cover – Providing easy access and maintenance to the pads. The pads will need to be removed and cleaned periodically. Provides direct access internally.
HVLS FANS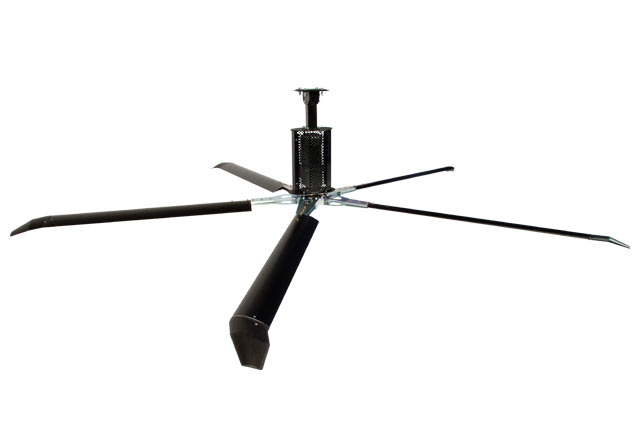 Industrial HVLS Fans
Industrial high-volume, low-speed fans don't just move air, they circulate air efficiently and positively impact many factors in your facility. The gentle mass of air or the "floor jet" balances the internal environment by creating a more even temperature, protecting product integrity, avoiding potential product spoilage and increasing employee comfort. The even coverage provided by a Kelley Industrial HVLS ceiling fan also reduces moisture in the air, which helps to keep your floors drier and safer for your employees.
SMART DESIGN ADVANTAGES:
Patent-pending 5-blade design optimizes airflow by increasing lift off of the blade surface
Remote digital touch screen offers floor-level diagnostics
Single-axis mount decreases potential fan movement
Easily integrate with fire suppression panels and iFAN® centralized control
In the colder months, HVLS ceiling fans can be run in reverse to circulate the hot air trapped at ceiling level